Welcome to Ahavath Achim Synagogue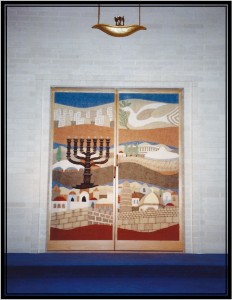 Congregation Ahavath Achim
Shalom, and welcome to the home page of Congregation Ahavath Achim, A Conservative Congregation located in Tyler, in the heart of East Texas. This website was created to provide information to the members on upcoming events and tell potential newcomers about Conservative Jewish life in our region.
About Us
In 1898, a few Jewish families decided to form a congregation, and they named it Ahavath Achim, which means brotherly love. These two elements of Brotherhood and Love are integral parts of Tyler's Jewish history. This spirit of gracious hospitality is extended to every newcomer.
We are an egalitarian congregation dedicated to providing a home for traditional observance, study and gathering for East Texas's Jewish community. Through our many activities, we strive to serve Judaism and our members. We offer regular Shabbat and holiday services, where men, women, and children take an active role.
We realize that Jewish education of young and old is vital for our future and therefore we offer many educational programs. Through our Hebrew School, Sunday School, and Adult Education classes, we enrich the Jewish life in East Texas.
We are proud of our rich history, and we are dedicated to maintaining a bright future for our children.
Attending Services
Our Synagogue is open for Saturday services. Services are only for members and invited guests. If you would like to attend, please first contact the Synagogue or the Rabbi.
For any other questions, please contact our secretary Leanne French (caasecretery@suddenlinkmail.com).